Resort recreation facilities include:
Fire pit, stocked with firewood
Horseshoe pit
Fishing on the Bumping River
Hiking through the nearby forest and on area trails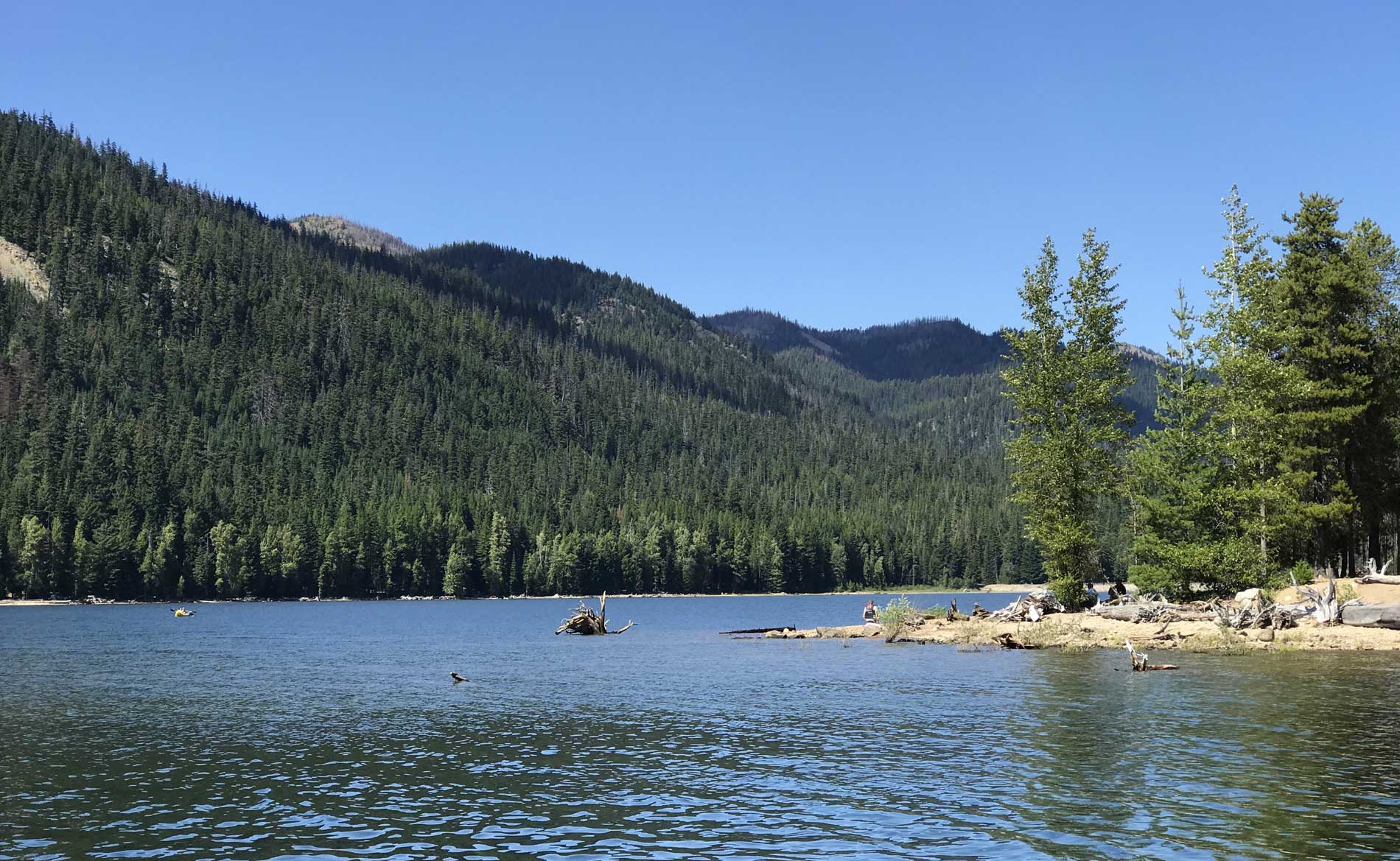 Bumping Lake
Just 3 1/2 miles from the resort – Bumping Lake Recreation Area offers day parking and a boat launch on the south side of the lake. Families gather to boat, fish, swim, ride horses or mountain bikes, and enjoy the beautiful scenery and quiet. Picnic area skirt the lake shore with tables and fire pits.
Bumping Lake Marina, on the north side of the lake, offers hourly/day rentals of a wide variety of boats, kayaks and more.
Day use Parking: $5.00. Place cash in the envelope and deposit in the box.
Open:  From just prior to Memorial Day through Labor Day.
Location: Google Map
Latitude: 46° 51′ 45.3132″ N
Longitude: 121° 18′ 11.0808″ W
360° Panorama Photo (must be viewed from Edge/IE)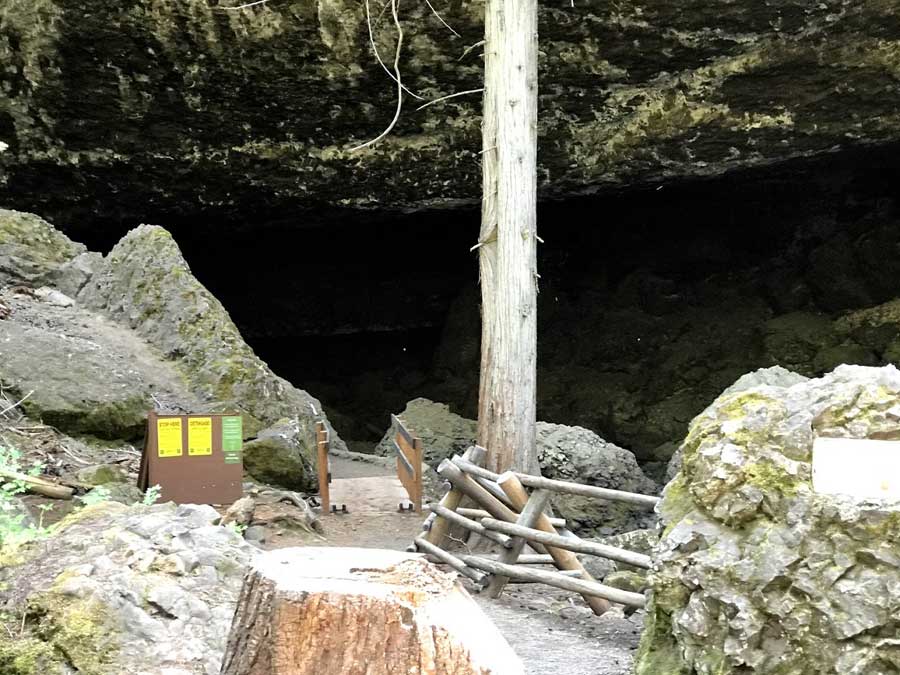 Boulder Cave
Open Memorial Day through Labor Day the a two mile (round trip) path leads visitors to the basalt cave, carved out over the millennium by the water that flows through it. Very popular with tourists the recreation site offers day-use picnic areas (first come, first served), lots of trail signage and a lovely walk through the forest with an elevation gain of 173 feet.
Be prepared for the utter darkness of the cave with a strong flashlight and water to hydrate along the way on a hot summer's day.
A 3/4 mile paved river trail is accessible and provides a cool walk through the forest.
Facilities: 2 restrooms, interpretive signage, potable water, parking, and picnic area.
Passes: Northwest Forest Day or Annual Pass, Interagency Annual or Military Pass, Interagency Senior or Access Pass, Golden Age or Access Passport card or Every Kid in the Park Pass. If you don't have one of these passes, the parking charge is $5/car or $15/bus.
Park Hours: 8:00 a.m. to 8:00 p.m.
Pets: Dogs are allowed on the trail only, if leashed. Dogs are not allowed in the cave.
Location: Just 14 miles from the resort. Google Map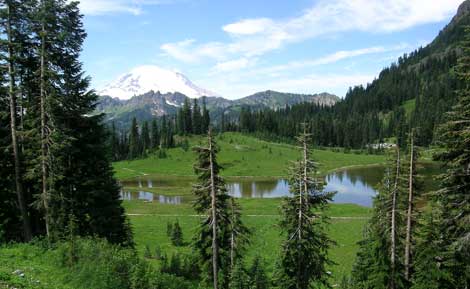 Lake Tipsoo
As you drive west on Hwy 410, the entrance to Mount Rainier National Park is just 28 miles from Bumping River Resort.  Stop at the Viewpoint overlooking the American River Valley, then drive through the Park Entrance arch and prepare to see a spectacular view of Mount Rainier and Lake Tipsoo to your right on a clear day.
Walk the .08 mile loop path around the alpine lake to enjoy the view of the pristine waters, wildflowers and alpine meadows.  Very little incline on the main lake path. Take care to preserve the fragile alpine wildflowers around the lake by staying on the path and not picking any plants or flowers at any time.
Facilities: Park amenities include a restroom, limited picnic tables and paved parking.
Location: Google Map
Access:  While Lake Tipsoo is include the Mount Rainier National Park, there is no entrance fee for this section of the park.
Trails: Numerous trails lead from Tipsoo Lake including the very popular Naches Peak Loop Trail, Tipsoo Lake to Dewey Lake, and the Pacific Crest Trail.
360° Panorama Photo (must be viewed from Edge/IE)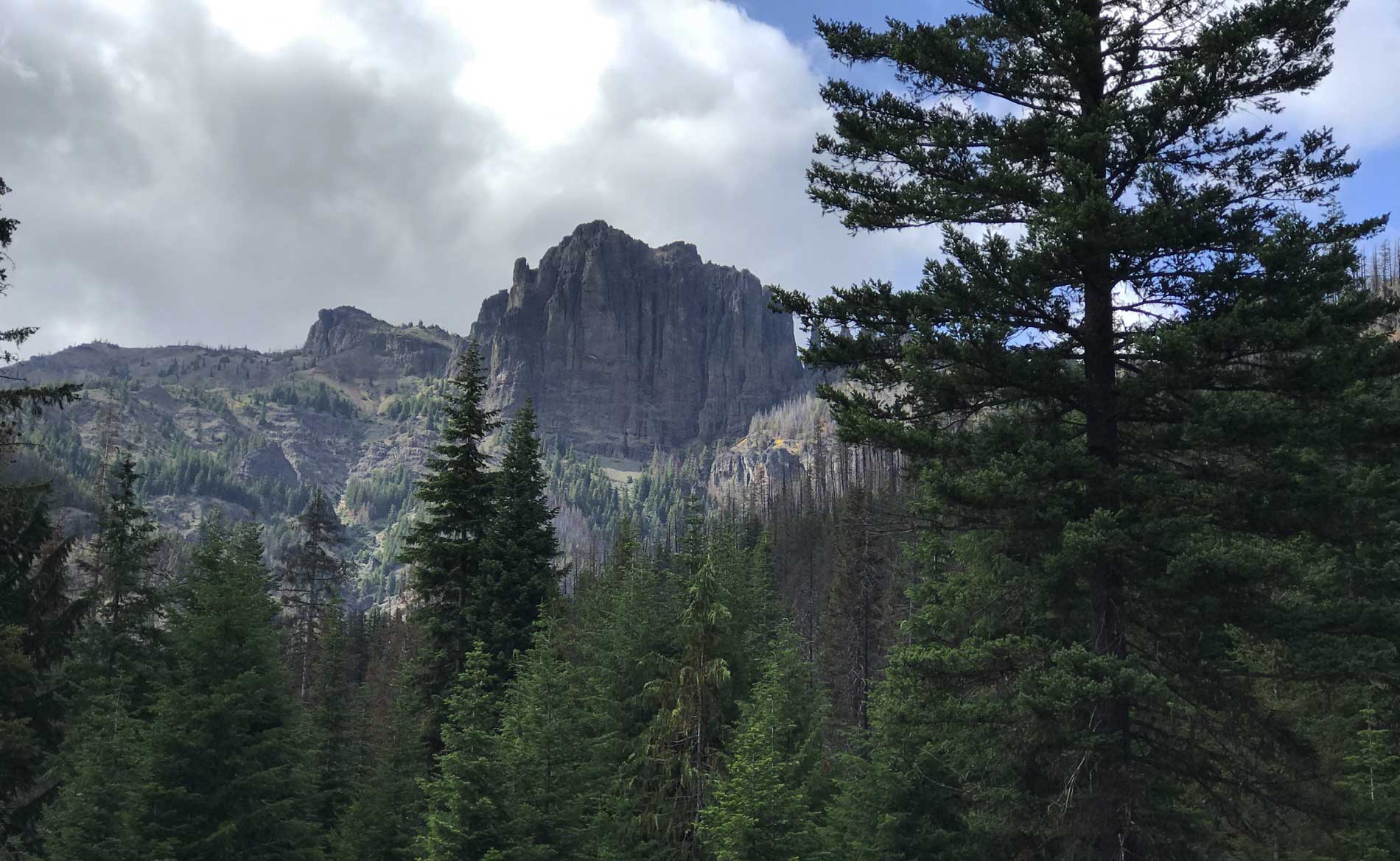 Fife's Peak
Located just miles from Bumping River Resort, the spectacular andesite lava flow outcropping called Fife's Peak is easily accessible from a pullout on Hwy 410.
Numerous trailheads nearby.
Facilities: Interpretive panels and ample parking.
360° Panorama Photo (must be viewed from Edge/IE)