Our Mountain Home
Don and Marilyn are excited to offer guests the most beautiful, peaceful and enjoyable rustic cabin stay in the Cascade Mountains.
We look forward to seeing your family this year.
Don and Marilyn Immel are the owners of Bumping River Resort, LLC and are natives of nearby Yakima. Their dream was to own a mountain property that their family could enjoy together. Last year they had an opportunity to purchase a property which not only they can enjoy, but also one that gave them the opportunity to share mountain experiences in a beautiful open space with guests.
Don and Marilyn have been business owners several times in past decades, including a bakery and an Article Circle franchise. In addition, over the last 25 years Don has worked for Costco and Marilyn has been a school teacher.  They have been involved in the community and church throughout the years and look forward to continuing their service to the community during their retirement.
Our Goal … a wonderful stay!
If it matters to you, it matters to us. Let us make your stay enjoyable.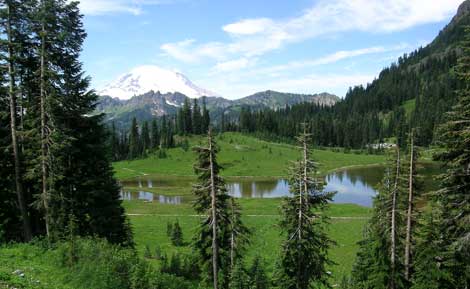 Welcome to our Mountain Home in the beautiful Cascade Mountains!  Our goal for your stay is that you have a unique opportunity to enjoy nature and the fresh air, experience the beautiful river, mountain and lake views and enjoy a relaxing time with family and friends.
If there is anything we can do to make your stay more enjoyable, please let us know.
Forests are the lungs of our land, purifying the air and giving fresh strength to our people."  -Franklin D. Roosevelt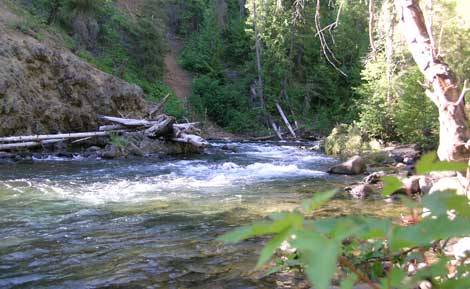 Be kind to your neighbors at the resort!  Follow these common sense tips:
Quiet time 10:00pm – 7:00am
Use trash receptacles, don't litter
Be fire safe at all times
Respect your Neighbor's privacy
Respect the River
Respect the Forest
Respect Wildlife
"How glorious a greeting the sun gives the mountains!"  -John Muir